Take a look at the new things in store for Fortnite's latest season
Fortnite is an ongoing (and legendary) Battle Royale game played by millions of players worldwide. Featuring unique gameplay and a lot of surprising collaborations, it's no wonder fans enjoy this game. Fortnite has been around for some time now, and it's looking to stay with the announcement of a new season. The game is known to be quick in introducing recent seasons. Chapter 3 Season 3 just dropped, and here are some things that Fortnite account owners can enjoy.
Chapter 3 Season 3 Battle Pass
As with most games, Fortnite's new season comes with its brand-new Battle Pass. A Battle Pass is a system in the game that rewards players with cosmetics and currency for consistently playing. Players can grind the Battle Pass to earn Fortnite Battle Stars. Players can exchange these Fortnite Battle Stars for rewards in the past. There are about a hundred items in store for players when they complete it.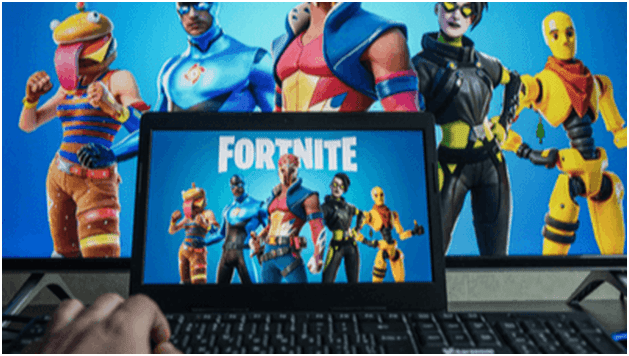 This season's Battle Pass theme is "Vibin'," presenting sleek and stylish skin rewards. Players can choose the order of tips they take but must go page by page. The highlight of this season's pass is the Darth Vader skin. Leaks have circulated, but now it's official. Page 10 is the final page of this season's Battle Pass, including the Darth Vader skin and other Star Wars-themed cosmetics. Skins in the Fortnite Item Shop cost more than the Battle Pass, which can be purchased for 950 V-Bucks. The pass is expected to run until the 17th of September. Here is a short list of what you can expect to see on each of the pages:
| | |
| --- | --- |
| Page 1 Evie Outfit Pairing Blades Harvesting Tool Syndicate Strike Spray Snap Outfit Banner Icon Runaway Emoticon The Syndicate Music Twin Crossfire Back Bling Double Shot Loading Screen 100 V-Bucks | Page 2 Cover Back Bling Blowin' Up Emoticon Evie Syndicate Couture Outfit 100 V-Bucks The Balance of Two Wrap Banner Icon Match-Up Loading Screen Eh? Emoticon Utility Claymore Harvesting Tool Battle Mode Spray |
| Page 3 Arm-Y Guy Emoticon UGH! Emoticon 100 V-Bucks Adira Outfit 100 V-Bucks Pop it Music Dragon Rune Lance Harvesting Tool Articulate Blade Wing Glider Last Stop! Loading Screen Adira's Armor Wrap | Page 4 Lance Dance Emoticon Adira and the Dragon Loading Screen Dragon Rider Glider 100 V-Bucks Falling Fate Contrail 100 V-Bucks Adira Infiltrator Outfit Banner Icon Dragon Spirit Spray Adira's Battle Flag Back Bling |
| Page 5 Stormshielder Blades Harvesting Tool Stormfarer Outfit Niteshroom Valley Loading Screen Glitz Glider Contrail The Stromfarer's Clock Back Bling Stormfarer Strike Spray Storm Crash Glider Wrapped With Love Emoticon 100 V-Bucks Banner Icon | Page 6 The King's Oath Harvesting Tool Sovereign Griffin Glider Malik Outfit Malik's Honor Wrap It Is Finished Emoticon Malik's Sigil Spray 100 V-Bucks The King's Charge Loading Screen 100 V-Bucks Griffin's Talon Back Bling |
| Page 7 Stromfarer Strom Brawler Outfit The King's Oath The Blazing Oath Harvesting Tool Malik Exalted Outfit Steady Emoticon 100 V-Bucks The Tree Loading Screen Charge! Emoticon 100 V-Bucks Exalted Skies Contrail Daisies Wrap | Page 8 Sabina Outfit 100 V-Bucks Shuriken Spinner Emoticon Party Crasher Loading Screen Widow's Promise Harvesting Tool Wind Crawler Glider Gossamer Shine Contrail Banner Icon Distressed! Emoticon You're Next Spray |
| Page 9 Sabina Burning Amber Outfit Evie Neon Couture Outfit 100 V-Bucks Long Ride Home Music We're Vibin' Now Loading Screen Widow's Promise Back Bling Polished Stone Wrap 100 V-Bucks Lord Vader Spray Banner Icon | Page 10 Darth Vader Outfit Darth Shader Wrap 100 V-Bucks Sith Ascension Loading Screen Tie Squadron Contrail Vader's Saber Emoticon Sigil of the Empire Harvesting Tool Imperial March Emoticon Lambda-class Shuttle Glider Viper Probe Droid Back Bling |
Map Changes
To match the theme of "Vibin'," Chapter 3, Season 3 also revamps its map to give off a summertime vibe, as they always do during June. These changes give the map a stylish and fresh look, along with wild roller coasters and new vehicles. The changes also introduce recent locations to the game: Reality Falls and Rave Cave.
The Reality Falls replaces Camp Cuddle and introduces a vibrant and lush forest with cool colors like blue, purple, and turquoise. You will find bouncy mushrooms and a central Reality Tree, scattering Reality Seeds which you can then plant and nurture as rounds end to harvest rare loot eventually. From the game's lore spawns the Rave Cave. With the triumph over the Imagined Order, their former command center has now been turned into a nightclub. The place has a party look with glowsticks and dance music. There is even a dance floor where you can rock with your emotes!
The new map reintroduces the Baller vehicle, which looks like a hamster ball that you and your squad could cruise around the map with. The best way to find these rides is to head inside the Rave Cave, but they are also scattered around the map. Is the Baller a little slow for you? Don't worry; the new map has a roller coaster around Rave Cave. You can look for platforms in the coaster's tracks on a Baller and enjoy it as it takes you on a ride.
Other changes include a new mechanic called the Storm Sickness, which causes the damage from the storm to ramp up faster as you stay longer inside it. You can now mount wolves and boars to make your journey faster.
The Saw Launcher and other new weapons
The latest season will also feature a new arsenal of weapons that might come out later in the season. These are the weapons and items teased or leaked that Fortnite account owners can get their hands on:
The Season 3 reveal video shows Adira holding a weapon that resembles a mechanical saw. The video shows the weapon launching saw blades that destroy wooden enemy structures.
First shown in the Season 3 trailer, this has the same use as Spider-man's Web-Shooters from the first season. They function similarly but without the Spider-man trademark.
Lightsabers and E-11 Blasters
With the Battle Pass featuring items and characters from the Star Wars franchise, it is safe to say that lightsabers will be making a comeback to Fortnite. The season's gameplay video confirmed this when it showed Darth Vader holding a lightsaber. E-11 Blasters might also make a return considering it is often released in tandem with the lightsaber.
Many have speculated a new shotgun to be released this season due to leakers finding it in the game's files. There are no details for this weapon yet, but players expect it to be a long pump shotgun from the sound file.
Twitter user HYPEX leaked about a motorcycle vehicle that will be added to the game's vehicle types. The leak also claimed that a first-person mode would be added to the game.
HYPEX also leaked about a new SMG that can be found in common loot locations but has said that players opt for other weapons as far as ratings go.